Annam Middle School sophomore Kim Dong-ho adds fun to basketball through the Daesarang Community Ship GOOD TOGETHER LEVEL UP competition.
Daesarang Community and GOOD TOGETHER held the first day of the '2023 Daesarang Community by GOOD TOGETHER LEVEL UP Basketball Tournament' for male secondary school players in grades 1 and 2 at 카지노 Hogye Middle School Gymnasium in Anyang-si, Gyeonggi-do, Korea.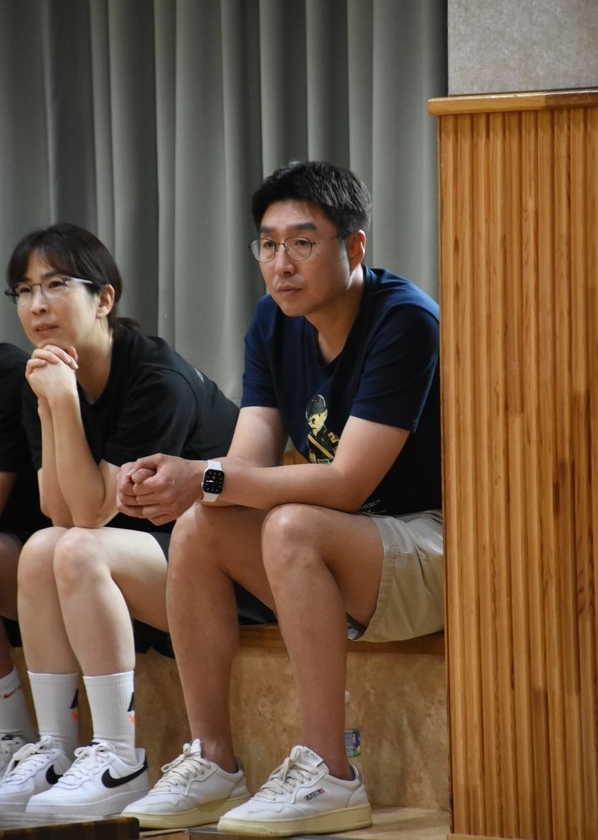 Kim Dong-ho, a sophomore from Annam Middle School, also participated in the tournament and showed off his skills. Kim Dong-ho himself shook his head, saying that he had a lot of regrets, but as he played, he gained confidence and showed off his unique play.
"I realized that I have a lot to work on," he said. I need to improve my one-on-one ability and reduce my mistakes. It's unfortunate that I couldn't show everything I practiced, but I gained confidence through the experience," she said.
Kim Dong-ho hasn't gotten much playing time in other tournaments because he's still in his junior year, but this tournament showed that he's growing every game.
In Game 9 against Yang Jeongjoong, he played as the starting point guard and showed confident dribbling and tenacious defense. He even hit a jump shot after a nice dribble with just over four minutes left in the third quarter.
"Basketball is so much fun," said Kim. His favorite players are Kim Sun-hyung of the SK Knights and Heo Ye-eun of the KB Stars. Both of them are good at dribbling, passing, and playing two-on-two, so I want to learn from them," he smiled.
KB Stars coach Kim Wan-soo, who visited Hogye Middle School to support his son, Kim Dong-ho, said, "CEO Noh Kyung-yong organized the tournament for a good cause, so I came to the gym to support him. As a coach, there is no satisfaction when I see my son play. However, I am satisfied that he didn't get injured and dedicated himself to the team," he smiled.
When asked what his son needs to improve as a basketball player, Kim said, "He needs to be more gritty. Especially on the court. There is no point in complaining on the bench. I hope he realizes that from this experience. I want him to be a player who sacrifices for the team, makes his teammates play better, and enjoys himself."