Former Changwon LG head coach Cho Sung-won (51) will be hosting the Gangnam class of his shooting school.
The 'Cho Sung-won Shooting School', which started donating shooting talent and holding shooting schools last September, is making its second stop at the 'JBJ BASKETBALL CENTER' (address – B1F, Rainbow Shopping Center, 1332-2 Seocho-dong, Seocho-gu, Seoul), located near 온라인카지노 Gangnam Station in Seoul.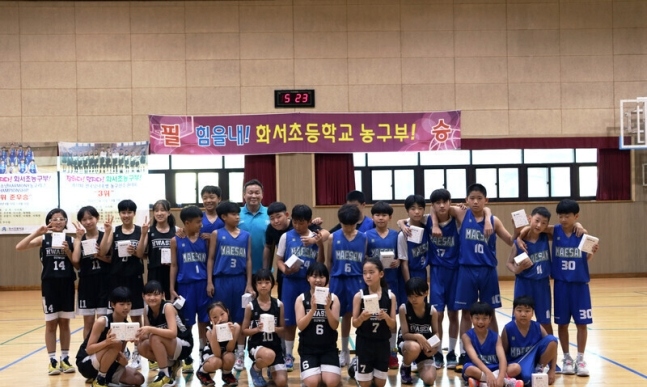 As a player, Cho, whose shooting prowess earned him the nickname "Kangaroo Shooter," served as a head coach of men's and women's professional basketball teams (Cheongju KB Stars, Changwon LG), as well as a head coach of men's and women's college teams (Myungji University, Suwon University). He now brings his extensive coaching experience to the rising elite players and the general public.
"I realized that I should pass on my shooting know-how," says Cho. Starting with donating my talents to elite players, I want to open a shooting class and spread my shooting skills to basketball enthusiasts. I also want to contribute to the popularity of basketball by communicating with basketball enthusiasts."
JBJ Basketball Center CEO Lee Hang-beom said, "Personally, I am a senior in high school and a professional team. He started his talent donation activities and shooting school in a good place. We collaborated because we wanted to help. We want to help in any way we can at the beginning."
The shooting school is a three-month program. It is divided into beginner, intermediate, and advanced levels to teach all aspects of shooting.
One class is held every evening during the week from 10pm to 11:20pm. On weekends (Saturday and Sunday), one class is held from 10am to 11:20am. The general class is limited to six participants, and the elite class is limited to three participants.
Free trial events will be held on Thursday, November 2 and Thursday, November 9 before classes begin.
For inquiries regarding the shooting school, please visit Basket Korea's website (http://www.basketkorea.com/bbs/list.php?tn=notice), call (070-8673-2925), or DM on Basket Korea's Instagram (@basketkorea).
A portion of the proceeds from the Shooting School will be used as a fund to expand and develop basketball.