[Asian Games] Korean Rugby Wins Silver Medal for the First Time in 17 Years…
Lost 7-14 to Hong Kong in the Final
Winning gold for the first time in 21 years was a failure.
The Korean rugby 7s national team's bid for gold at the Asian Games for the first time in 21 years was thwarted on the brink of victory.
Korean Rugby
The 7-a-side rugby team led by coach Lee Myung-geun lost 7-14 in the finals of the 2022 Hangzhou Asian Games against Hong Kong held at the Changchen Campus Stadium of Hangzhou Normal University, Zhejiang Province, China on the 26th, earning a silver medal. 카지노사이트
It has been 17 years since the 2006 Doha Games that Korean rugby won a silver medal at the Asian Games.
The last Asian Games victory was in Busan in 2002.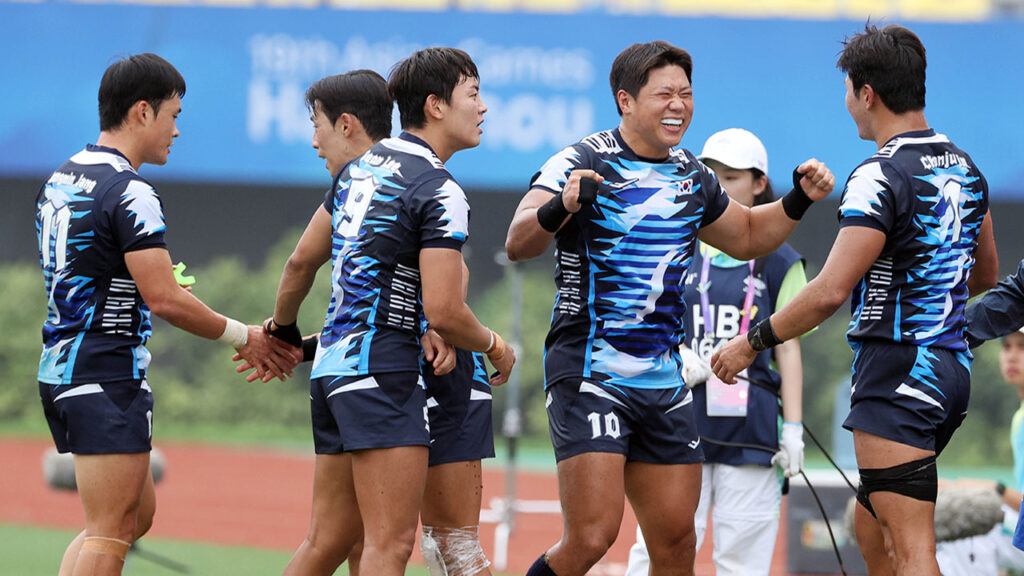 However, Hong Kong took the lead from the beginning of the game.
About 7 minutes after the start of the first half,
the national team conceded 7 goals at once by conceding a try and a conversion kick.
Even in extra time in the first half, the national team allowed a try (5 points) to Liam Doherty and a conversion kick (2 points) to Russell Webb to score 0-14.
National Team
The national team counterattacked with strength in the early part of the second half.
However, other than that, they were unable to score any additional points and ended up only winning a silver medal.
Korea attempted to win its first gold medal in 21 years in this competition.
At the 2006 Doha Asian Games, Korea won a silver medal after suffering an upset defeat against Japan in the final.
Since then, Korea has only won bronze medals in all three competitions,
failed to overcome the final hurdle in this competition as well.
The national team, which won both of its Group B games against Chinese Taipei and the Olympic Council of Asia (OCA) team on the 24th,
advanced to the finals by winning the quarterfinals against Malaysia on the 25th and the semifinals against China on the same day.
With the momentum of their 4-game winning streak, they even aimed for a victory in the match against Hong Kong, which was considered to be 'one level above', but had to be satisfied with a silver medal.