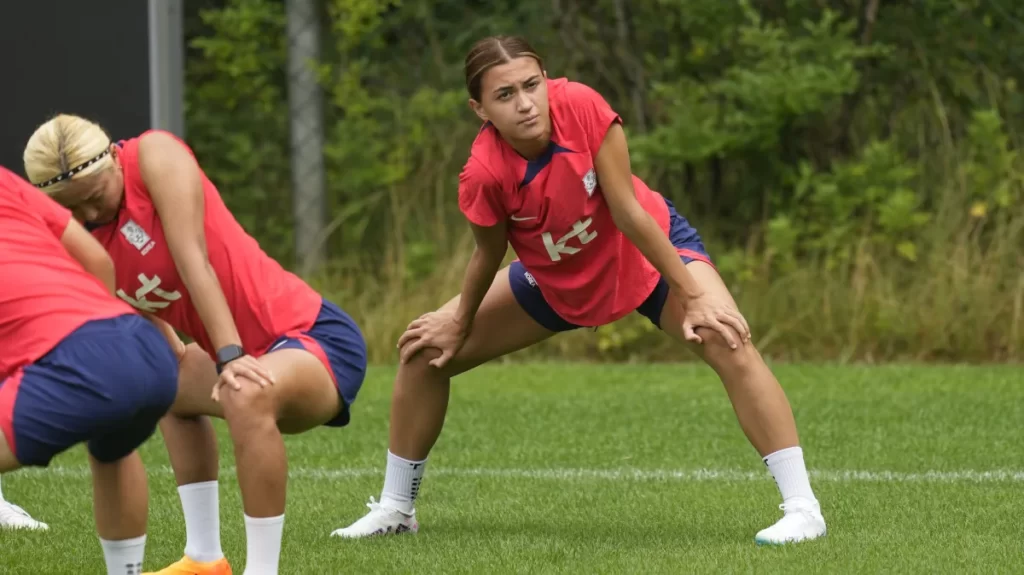 Coach Bell, who opened his speech in Korean, explained that the final entry of the women's national team focused on the harmony between veterans and young people.

<Colin Bell / Head coach of the women's national soccer team> "We analyzed each and every performance accurately. I think the current squad has a good balance between experience and the energy of young players."

Key players such as "Golden Generation" Ji So-yeon and Jang Seul-ki, who ranked third in the 2010 Under-20 World Cup, were listed on the list of 23.

Only 14 players have experienced the World Cup.

Also, 16-year-old Casey, who has an American father and a Korean mother, was on board as the youngest.

Casey is the youngest in the history of the men's and women's World Cup team, 23 years younger than Kim Jung-mi, the oldest goalkeeper.

<Coleen Bell / Head coach of the women's national soccer team> "Kasey has a very good physique and can use both feet well, so she has a good finishing ability and excellent learning ability."

Coach Bell stressed that Casey is not going as a single passenger, but immediately a sense of power.

"Kasey Eugene Fair / Women's national soccer team" "It's a great honor to receive this opportunity. I will do everything well to help the team."

Coach Bell said he would only focus on winning the first group match against Colombia and expressed his determination to show the results on the field.

The women's national team, which has confirmed its final list, will play a warm-up match against Haiti at Sangam World Cup Stadium on Saturday and leave for Australia, the venue of the showdown, on the 10th.