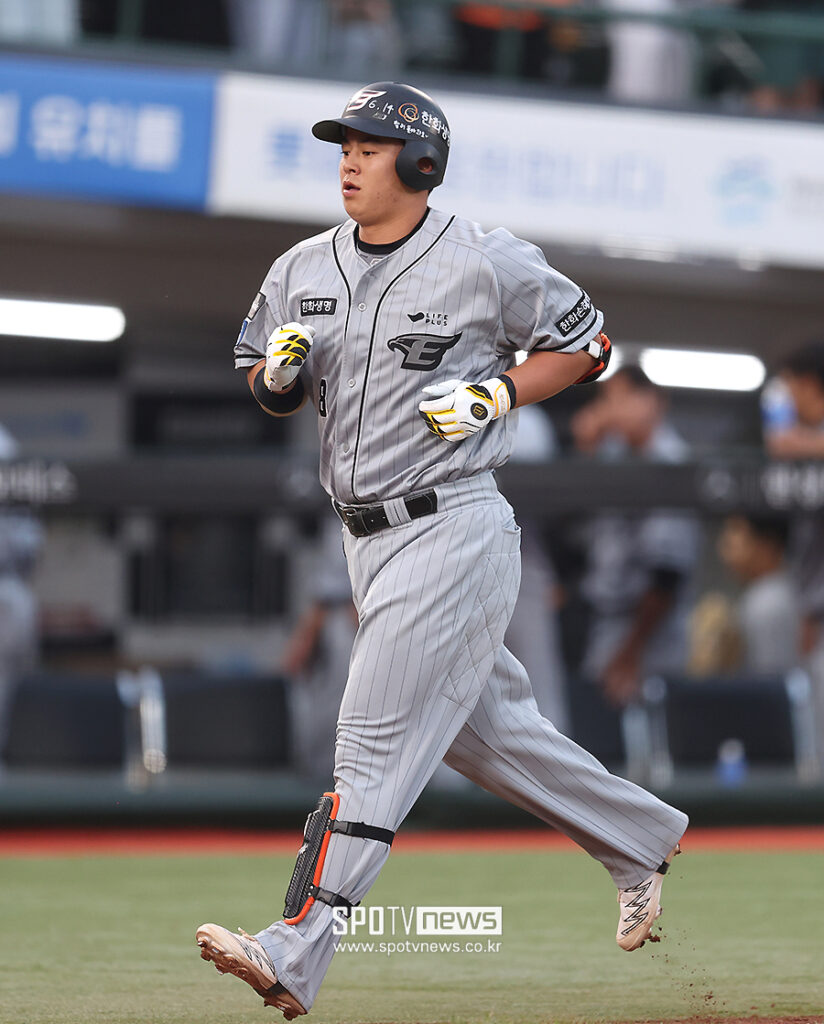 KT scored the first run with Kim Sang-soo's timely hit in the third inning.

Third baseman Kim Sang-soo digs home with Alford's missed ground ball to first base in a one-out, first and third base chance.

KT manager Lee Kang-chul also scored additional points at an alarming speed.

He then tied Park Byung-ho's timely hit and LG infield's error to win the game by scoring four runs in the third inning alone.

KT also added two points in the sixth and eighth innings, defeating the leading LG and winning four consecutive games.

KT starter Benjamin won his eighth win of the season by blocking the LG batters with two runs up to one out in the sixth inning, and Kim Sang-soo was active with three hits and three RBIs, including a two-run home run that drove a wedge into the game in the eighth inning.

<Kim Sang-soo/KT infielder> "I think there was a good result in actively trying to hit it. I was wondering if I could hit a home run this year, but I'm glad it came out faster than I thought…."

Hanwha Noh Si-hwan will enter the batter's box with two outs and a runner on first base in the bottom of the fifth inning when the score was tied 1-1.

Lotte starter Na Kyun-an's 145km fastball turns the bat vigorously, and the ball goes over the center fence as it is.

Noh Si-hwan's 18th two-run shot of the season. He hit five home runs in the last five games, chasing leading SSG Choi Jung by one.

Hanwha continued its upward trend by defeating Lotte with Choi Jae-hoon's two-run timely hit in the eighth inning.

In Gocheok, Kiwoom beat NC to secure the winning series.

Kiwoom starter Jang Jae-young pitched well without losing a point until one out in the sixth inning and won his first victory in his debut.

NC Son Ah-seop added one hit and rose to second place alone with the most hits in his career, but the team's defeat faded the light.

NC fell into a five-game losing streak.