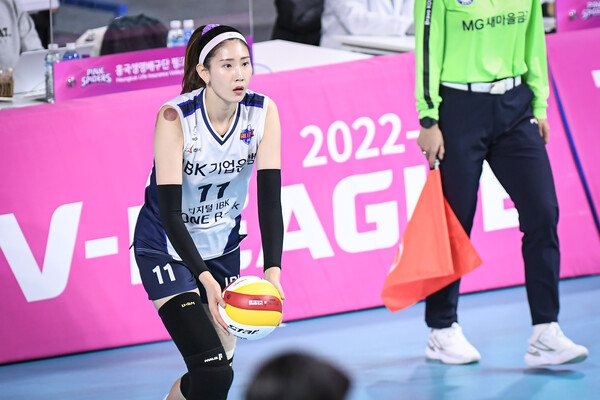 Heungkuk Life Insurance's Kim Soo-ji, Knee Surgery…to be rehabilitated for eight weeks

Kim Soo-ji, a middle blocker of the women's professional volleyball Heungkuk Life Insurance, has undergone knee surgery and started rehabilitation.

Heungkuk Life said, "Kim Soo-ji had surgery late last month because some of her right knee cartilage was torn during training."

It is expected to take about eight weeks for Kim Soo-ji to fully recover, making it difficult to participate in the KOVO Cup from the end of this month, but it is expected to appear normally in the V League, which will open in October.

Kim Soo-ji, who became an FA after last season, moved to Heungkuk Life Insurance and had a meal with her "best friend" Kim Yeon-kyung.